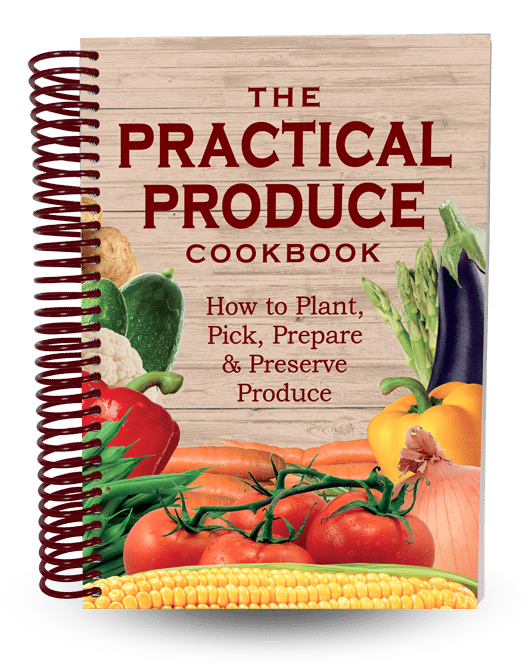 The Cookbook That Makes You a Pro in the Kitchen & Garden.
Need a Little Help Growing & Preparing Your Produce?
The Cookbook That Gives You More
With so many practical recipes, you'll always have simple, new ways for you and your family to enjoy fruits and vegetables.
Planting & harvesting tips
Whether you're a gardening pro, or can barely keep a cactus alive, get the tips you need to successfully grow and harvest your produce.
Canning & freezing instructions
Learn how to preserve your produce so you can enjoy its nutrition all year round.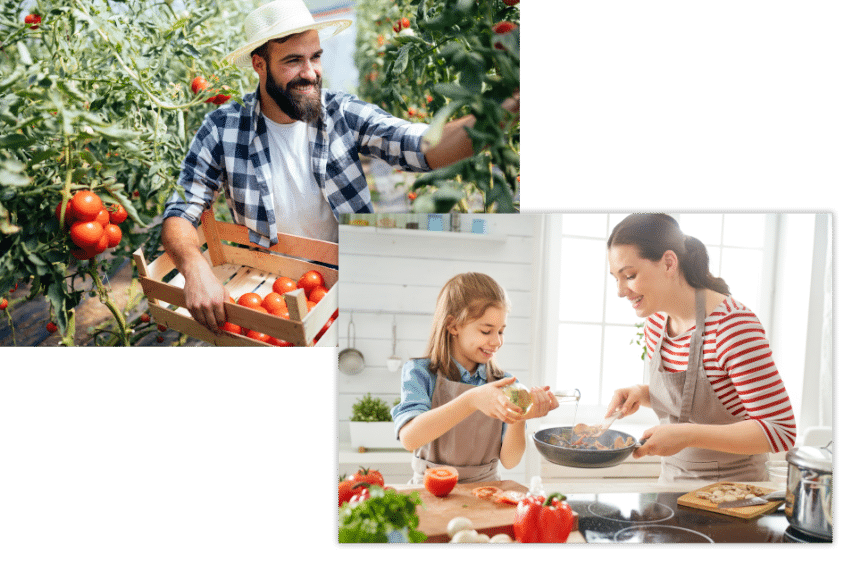 You Don't Need to Feel Intimidated Anymore
We understand growing, cooking, and preserving your own fruits & vegetables can feel overwhelming. Anyone can do this! The Practical Produce Cookbook will show you the way around the garden and in the kitchen.
The Guide That Makes Growing Tomatoes Easy & 3 Recipes Your Family Will Love
Learn simple tips for planting, harvesting, and preserving tomatoes

Get 3 delicious recipes to use your freshly-grown tomatoes in

Save money and eat healthier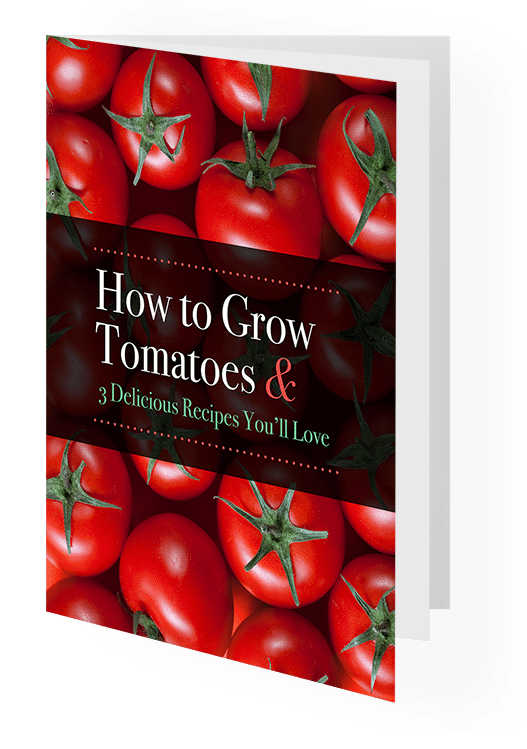 How to Enjoy the Bounty of Your Garden All Year Round
Become Confident Growing and Preparing Fresh Produce
More people than ever are buying seeds to grow their own fruits and vegetables. Many are just beginning and need a little guidance growing or preparing their produce. If that's you, we can help. We believe you shouldn't have to be a seasoned gardener to grow and enjoy your own fresh produce. We understand growing, cooking, and preserving fruits & vegetables can feel intimidating. That's why this cookbook was created. In this book, you'll learn how to plant, pick, prepare, and preserve your produce with confidence. Order the book today and start saving money, eating healthier, and enjoying the 'fruits' of your labor.